SALES AND SERVICE ARE OPEN
In these challenging times our priority is always to ensure the well-being of our customers and staff. We want to reassure you that we are working to follow government advice and maintain the safety of our customers and colleagues at all times.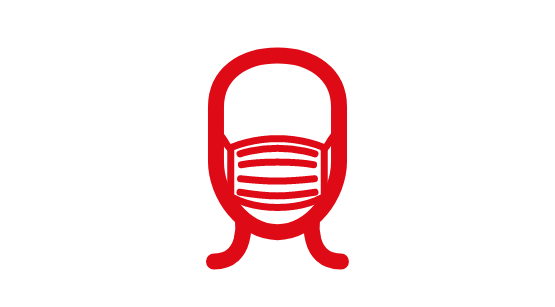 Please ensure you bring with you an appropriate face covering,
you will need to wear this before entering and during your dealership visit.
New and used car sales

Our new and used car sales areas are fully open, with social distancing and enhanced hygiene measures in place. To help us support these measures, we ask that you contact us to book an appointment to visit.

 

 

 

 

 

Service, MOT, Maintenance & Repair

Our service department will continue to operate as normal within the social distancing guidelines we have had in place for many months. Our workshops remain fully operational for servicing, MOT and repairs.

To make sure we have safe distancing measures, an appointment-only system will be in place, with protective screens at our service desks as well as cashless payments.

If you have any further queries, please contact us.

 

 

Social distancing measures in place

The new and used car sales areas in our Centres are fully open, with social distancing and enhanced hygiene measures in place.

Help us to limit the number of people in our dealership by booking an appointment in advance.  

To help plan your visit, see the social distancing measures that we have in place.

 

 

Contact us

For contact details, and opening times for service, please click here or contact us

 

 

 

 

 

 

Contacting Toyota Financial Services

We are aware that a number of you may have financial concerns and questions you may wish to discuss with us at this time. If you are experiencing temporary financial difficulties because of the COVID-19 situation, we would prefer to discuss the best option available, with you. We will need to assess your individual circumstances and tailor the best solution for you. If you have already had payment deferrals totalling six months and still need our support, then please complete the Income and Expenditure Assessment form and email it to us at COVID19@uk.toyota-fs.com, alternatively contact us on the number below.

If you have not had payment deferrals totalling six months and would like to make a request, please complete our self-service questionnaire and email the request form to COVID-19PaymentDeferrals@uk.toyota-fs.com .

We are dealing with a high number of customer calls at the moment so please bear with us and we will try to respond to you within 7 days.

Our telephone number to contact us on is 0370 243 0804 - option 3, Monday to Friday between 9am -5.30pm.

Helpful links

If you would like to get independent free advice, then contact the Citizens Advice Bureau or Step Change.

Roadside Assistance

If you are a Toyota Roadside Assistance member, please call the number below for assistance: 
0800 246 824 or 01737 500 021.

Toyota Roadside Assistance continues to be available for new members and for existing customers to renew their policies from just £7 per month. To renew your vehicle's cover please visit http://www.toyota.co.uk/roadside or contact our membership team on 0344 701 6201.